Jodd Fairs Night Market is one of Bangkok's newer night markets. It opened after Covid and is immensely popular with tourists, particularly Asian tourists (everything from Chinese, Vietnamese, Japanese, and Korean), but also local Thais.
More than 700 stalls here have something to offer for everyone.
The initial allure might come from the kaleidoscope of colors that greet your eyes as you step into the market. From vibrant textiles to intricately designed crafts, and obnoxious neon lights, each stall is a visual feast awaiting discovery.
This isn't an organically grown market—this is pure, unabashed commerce, Thai-style. The rhythmic hum of chatter, the clinking of glasses, and the laughter echoing through the night create a melody that accompanies your expedition through the market.
Food vendors are at the heart of this sensory experience, offering a taste of authentic Thai cuisine. The aroma of sizzling street food beckons as you venture deeper into the market, each stall presenting a new culinary adventure. From skewers of grilled meats to bowls of spicy curries, the food scene is a gastronomic delight that caters to a wide array of palates.
One of the most popular food places to visit serves a giant dish that requires a big gang of friends to even attempt to eat. เล้งแซ่บ
It's spicy soup made from pork neck bones and a lot of green chilies and cilantro, with lime and garlic.
Squid Torture
There's also a stall where they take little live squids and drunk them into a chili sauce before eating them (still alive). If this seems cruel to you, it seems cruel to me too, but it's a thing. Most of the time there's one person doing it with 5 people standing around taking videos. It's of course extra spectacular when a cute girl does the deed, like Tiktoker chinbebe: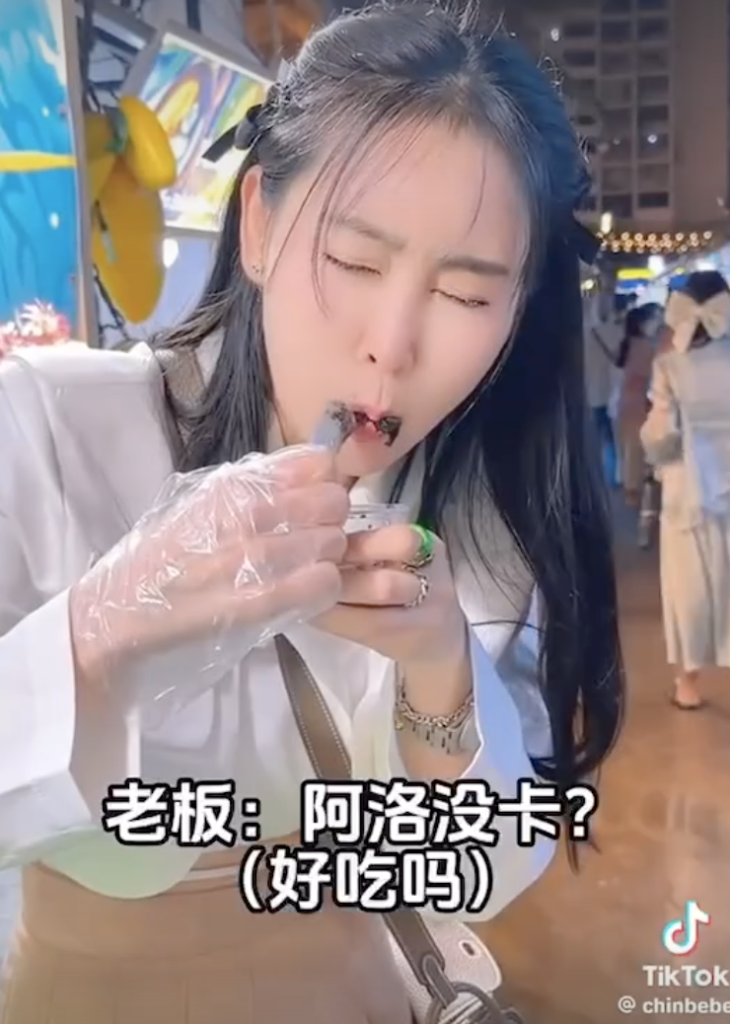 Healthy Hooters
Then there is an increasing amount of places where the concept is: bareclad girls with lots of plastic surgery preparing and serving food. Think Hooters, except for beer it's fruit smoothies:
Yummy Eggtarts
If you have a sweet tooth this egg tart place is worth stopping by: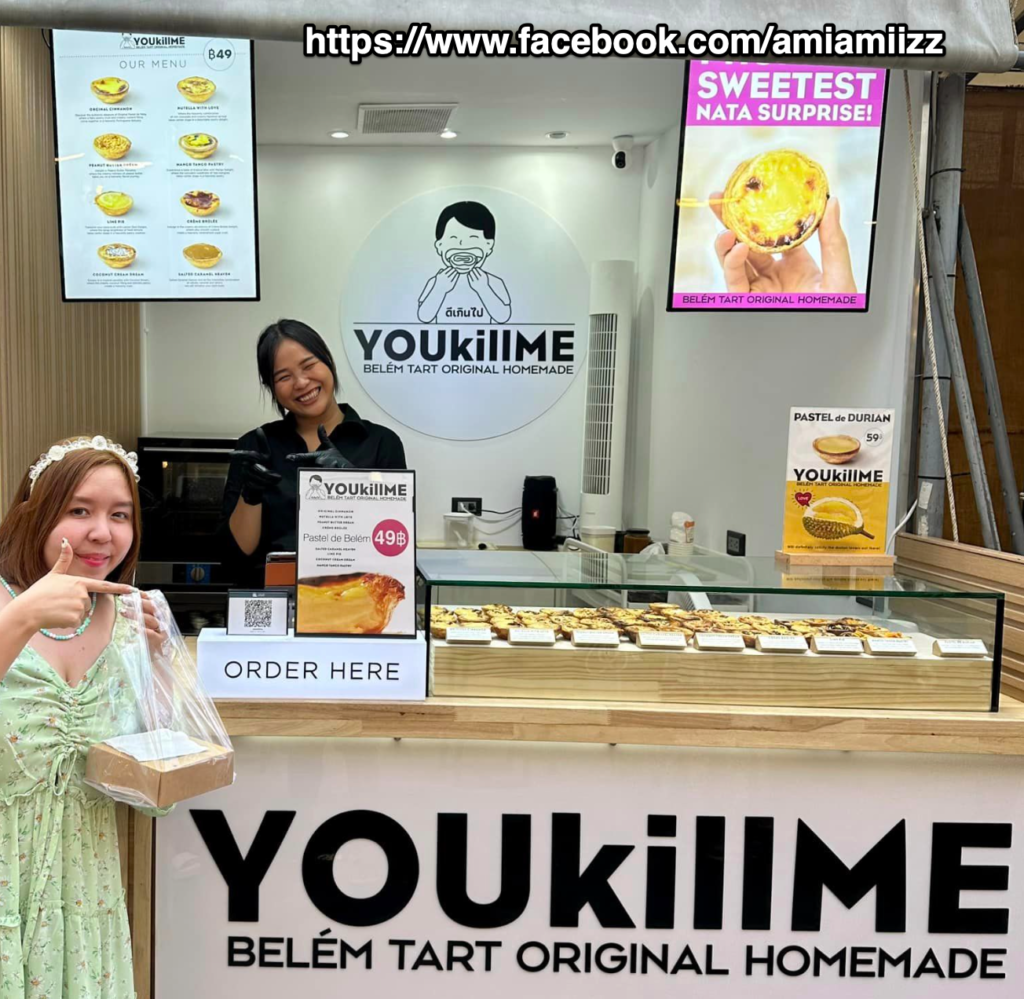 Handmade shoes
Sprinkled all over the places are places that sell accessories and all kinds of clothing, including Faye's handmade shoes shop: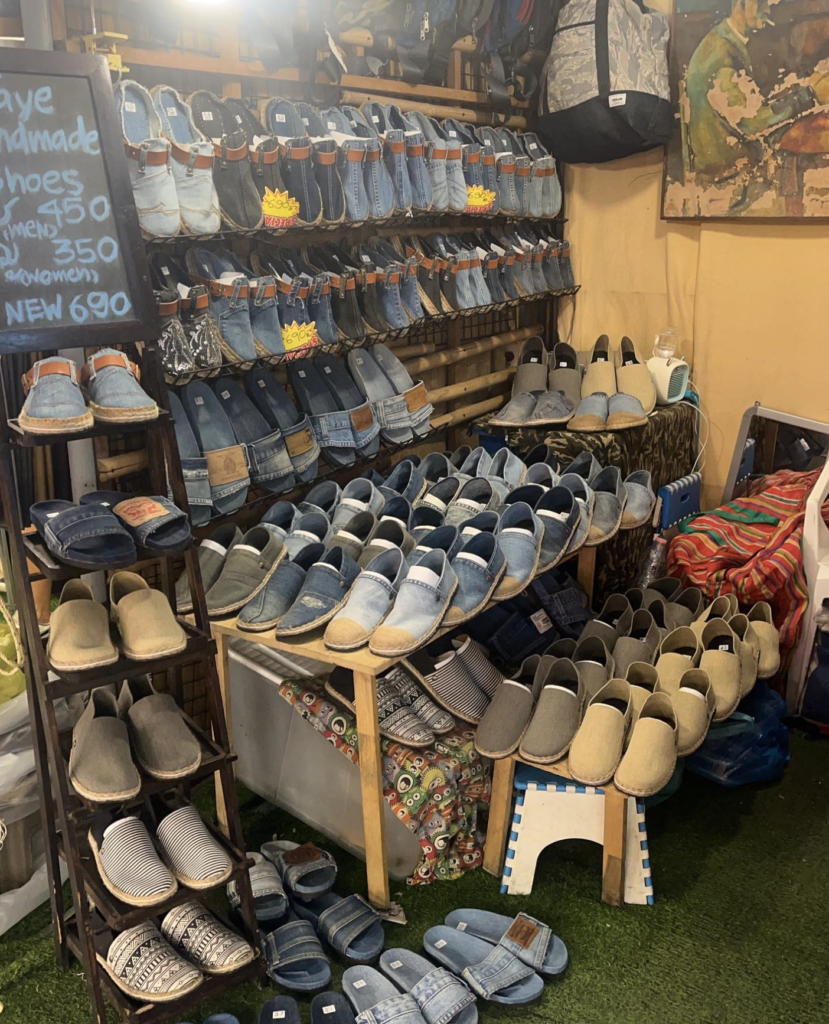 Some artisans showcase their skills with a display of handmade crafts.
But don't expect much traditional Thai craftsmanship here. This is a more modern version.
Address: จ๊อด แฟร์, Rama IX Rd, Huai Khwang, Bangkok 10310
Easily accessible, located just a short walk from the Phra Ram 9 MRT Station on the MRT Blue Lin.
Opening hours: Daily from 4pm until midnight, but it's best to arrive here sometime around 7pm. (4pm is still a bit quiet, both in terms of visitors and vendors)
Official Facebook page: JODD FAIRS : จ๊อดแฟร์